Enter to win MolarMan prizes!
Hey kids! Show the world how creative you are and maybe even win a MolarMan prize! Enter the MM Coloring Contest by printing out, coloring, and mailing in your picture of MolarMan and the MolarMobile.
Entry forms are also available on page 5 & 6 of the bilingual MolarMan Coloring Workbook. Periodically, we will select winners, mail them the prize they selected, and display them in our Contest Winners page. Give it your best effort and good luck!
Print out English Version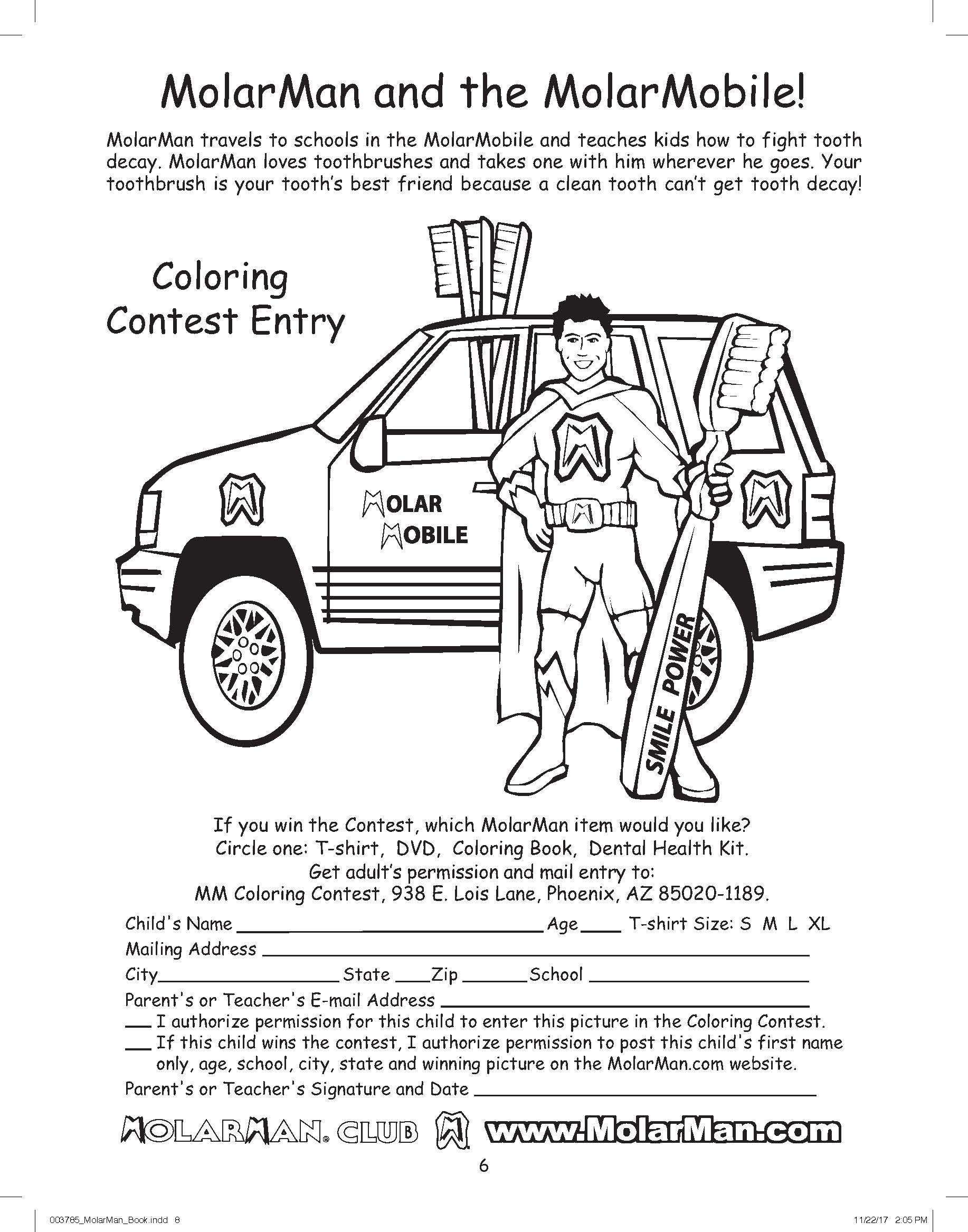 Print out Spanish Version